Edited by Thomas Riggs & Company, Missoula, Montana

St. James Press, 2013

American Library Association's 2014 RUSA Award

Extracts

"The funeral oration of Pericles, recorded by Thucydides during the conflict between Athens and Sparta (431–404 BCE), is a famous speech within Thucydides's masterwork The History of the Peloponnesian War. Scholars generally agree that Thucydides wrote down the funeral oration from memory near the end of the war, about twenty-five years after its delivery; how much of it is from the original speech of Pericles and how much Thucydides reinvented is the subject of much debate. The speaker emphasizes Athenian virtues and contrasts these with the rigidity of Spartan institutions. Thucydides, in this way, uses an elaborate antithetical method throughout his entire History, particularly within the funeral oration, which promotes democracy, intellectual and spiritual freedom, imperialism, and the overall Athenian way of life. Rather than delivering a typical funeral oration that focuses on the heroic deeds of the dead, the speaker idealizes Athens. The eulogy serves as propaganda because it encourages citizens to protect the greatness of Athens from the invading Spartan foe by adhering to Periclean war policies." (

Thomas Riggs & Company

, Missoula, Montana).

"Quietly published following the untimely death of Princess Charlotte of Wales in November 1817, Percy Bysshe Shelley's An Address to the People on the Death of the Princess Charlotte is a vigorous denunciation of England's political system and popular values. The essay, distributed in propagandistic pamphlet form, urges citizens to grieve losses of liberty, parliamentary and monarchical mismanagement, and the everyday tragic deaths of common citizens—not just the unfortunate yet, to Shelley's mind, meaningless death of a young royal with 'amiable manners.' Ultimately, An Address has little to do with Princess Charlotte herself; rather, Shelley uses her death as an opportunity to awaken English men and women to the nation's rampant social inequalities and moral corruptions. In particular, he urges readers to reconsider the role of the death penalty in nineteenth-century life, arguing that the reckless use of violence and capital punishment as a method for controlling the masses is detrimental to the human spirit." (

Thomas Riggs & Company

, Missoula, Montana).
Powered by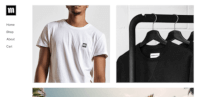 Create your own unique website with customizable templates.